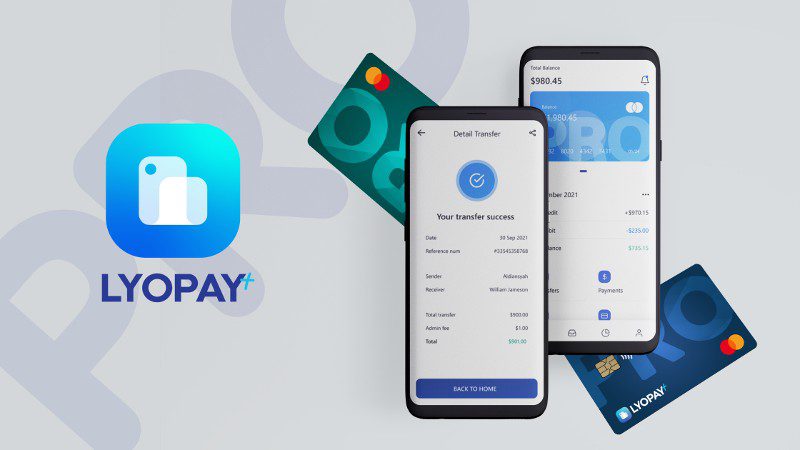 LYOPAY Pro is a cutting-edge payment application that combines the best of both worlds – cryptocurrencies and fiat money. With a single login, users can access multiple currencies, including USD, EUR, GBP, CNY, JPY, and PHP, making it easier for people to transact globally.
What sets LYOPAY Pro apart from other payment solutions is its support for both physical and virtual debit cards for fiat and crypto custody. The platform provides three different card options – plastic, aluminum, gold plated, and solid gold, and users can choose their preferred currency from USD, EUR, or GBP.
The vision of LYOPAY Pro is to enhance the adoption of cryptocurrencies and facilitate the utilization of crypto in daily life. The platform enables users to transact with multi-fiat and multi-crypto currencies, as well as a payments card that supports fiat currency and crypto within it, making it easier for people to adopt crypto payments while still being able to transact with the fiat currency they are familiar with.
The platform is regulated by the Financial Conduct Authority (FCA) and provides 24/7 support. LYOPAY Pro also provides six IBAN accounts that enable digital banking services with unlimited balances, making it easier for users to transact globally.
The crypto wallet on LYOPAY Pro allows users to buy, sell, and swap crypto with an unlimited crypto wallet limit. The platform supports several popular cryptocurrencies, including Basic Attention Token (BAT), Bitcoin (BTC), Bitcoin Cash (BCH), EOSIO (EOS), Ethereum (ETH), LYO Credit (LYO), Litecoin (LTC), Tether (USDT), and USD Coin (USDC).
In addition to its robust suite of crypto and digital banking services, LYOPAY Pro also offers a unique concierge service that caters to the needs of its users. Operating 24/7 with multilingual professionals, the concierge service takes care of everything from holiday planning and shopping to health and wellness, allowing users to focus on the more important aspects of their day.
The concierge service includes personal shopping, luxury product placement, travel services with a 30% discount on flights and hotels, itinerary planning, and experiences. It also provides information requests, translation services, airport car transfers, car and exotic car rental, reservations, personnel and business event management, relocation support, VIP dining, private aviation, private yacht, and VIP, privileged, and backstage entry into certain sporting events, theaters, concerts, and similar entertainment events. The concierge service also provides transactional and change request support for LYOPAY Pro accounts, wallets, and payment cards.
In conclusion, LYOPAY Pro is a one-of-a-kind payment solution that combines the best of both worlds – cryptocurrencies and fiat money. With its support for multiple currencies, physical and virtual debit cards, and a robust suite of crypto and digital banking services, LYOPAY Pro is set to revolutionize the way people transact globally. Whether it's through its crypto wallet, IBAN accounts, or its unique concierge service, LYOPAY Pro is poised to empower people financially like never before.
Register now on: lyopay.pro
Info: https://docs.lyopay.pro/
Telegram: https://t.me/lyopay