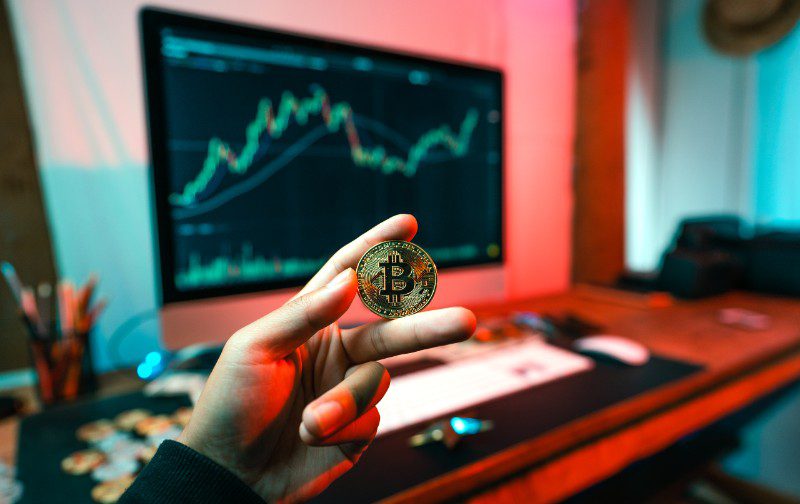 How is blockchain and cryptocurrency adoption in 2022 picking up across the world? Are there any prevailing trends in countries with strong or emerging crypto industries? That is what the report from Chainalysis takes a look at, as cryptocurrency use around the world grew dramatically over the past year, fueled by large inflows of institutional investments into the crypto-asset space.
Between January 2020 and January 2021, the number of crypto wallets in use worldwide increased 45% to an estimated 66 million. The Chainalysis report also notes an 880% rise in global cryptocurrency adoption, driven by peer-to-peer trading, remittances, and savings use in emerging markets like Africa, where there is a grassroots adoption, despite being a region with comparatively smaller market size.
In this article, we'll check in with key crypto countries around the world and examine upcoming developments that will potentially affect how the crypto industry operates globally.
Vietnam
Vietnam topped cryptocurrency adoption in 2022 worldwide. According to the findings from Chainalysis, despite the Vietnamese government warning citizens not to gamble on virtual money, they have chosen to dive into cryptos. Now, the government is exploring the possibility of creating its own digital currency as part of its strategy to digitize government processes by 2030. Of course, this does not mean Hanoi will replace the fiat Vietnamese đồng, nor does it mean cryptocurrency will become legal tender.
The pilot program indicates that the state has decided to stop ignoring local mining and trading activities. Rather, it now aims to regulate new technologies and keep virtual money under its control. Vietnam will look at how experiments in countries like the US and Japan are going, then incorporate crypto into their planned fintech regulatory sandbox.
India
Last year, India appeared to be seriously contemplating a ban on cryptocurrencies, following China's move. Now, the country has decided to impose a 30% tax on any income from digital currencies, even gifts, disappointing many cryptocurrency traders who view the country's first move to regulate crypto officially as a different kind of crackdown. According to the announcement for the Federal Budget 2022, India's central bank will also introduce its own digital currency in the next financial year using blockchain.
India also named their country's Computer Emergency Response Team as the national agency for cybersecurity, which will include the crypto industry. Now, crypto businesses like virtual asset service providers need to keep know-your-customer (KYC) information and records of financial transactions for five years.
Pakistan
Based on reports from local media, the government of Pakistan may be eyeing a ban on the use of cryptocurrencies. The crackdown follows an investigation into crypto platform Binance after a suspected scam cost several thousand investors more than $100 million. Coordination from multiple Pakistan agencies indicates that this policy move has a greater consensus, over concerns of using crypto for money laundering and financial terrorism.
Still, Pakistan may yet consider a regulatory approach, following a call from the Financial Action Task Force (FATF) — a global money-laundering watchdog — as Pakistan has been on the organization's gray list of countries since 2018, limiting its ability to receive international financial aid. Experts think that regulatory ambiguity will focus on whether crypto will be considered an asset, but it's unlikely to be adopted as legal tender.
The United States
In March this year, President Biden signed an Executive Order on Ensuring Responsible Development of Digital Assets. The EO aims to develop a comprehensive federal approach to crypto. Although it does not prescribe any framework, nor require new rules to be issued, it does direct participating agencies to issue reports and recommendations on possible regulatory and legislative actions for digital assets. Given the explosive growth of crypto, which surpassed $3 trillion in market cap last year, the federal government is keeping an eye on the use of digital assets to facilitate corruption.
Fears surrounding the use of crypto for illicit finances have also led to the Securities and Exchange Commission allocating 20 additional positions in the Crypto Assets and Cyber Unit, which is responsible for protecting investors in crypto markets and from cyber-related threats. Since its creation in 2017, the Unit's enforcement actions ensured more than $2 billion in monetary relief, securing crypto markets for retail investors in the space.
Canada
Canada, being so close to the US, has similarly witnessed a boom in Bitcoin and crypto adoption. Although it's still not legal tender, the unrestricted use of all digital currencies in the country has primed Canada to be a likely international leader in the crypto space. Various regulated platforms are available for Canadians interested in buying BTC which simplifies the process. Canada's laws ensure these apps meet certain requirements, like using only qualified custodians for cold storage.
The Wealthsimple platform works with Gemini Trust Company LLC, Coinbase Custody, and CoinCover to layer on security for clients, especially as they allow clients to start trading crypto with as little as $1, despite not having expertise in crypto, blockchain, or cybersecurity. The past two years also saw the Canadian Standards Association defining the contractual right to custody of cryptocurrency assets as a security. This means laws for securities — tradable financial assets like ETFs, options, futures, and the like — will apply to crypto, putting Canadian crypto dealers and custodians on a more advanced path to regulation.
El Salvador
If it comes to cryptocurrency adoption in 2022, El Salvador has created history. Latin American country El Salvador was the first country to allow consumers to use Bitcoin in all transactions. Alongside the US dollar — attracting the attention of other countries who were eager to see how the transition would play out. Recently, El Salvador released a new digital wallet and gave away $30 in Bitcoin to every citizen as part of their initial approach to promoting crypto adoption. Interestingly more than 200 new cash machines were also installed across the country.
However, the International Monetary Fund (IMF) recently urged El Salvador to reverse its decision and stop transactions in Bitcoin as legal tender. With the fear that it would bring instability and inflation to the country, the IMF seems not happy with the decision of El Salvador. Bitcoin's value can fluctuate significantly, with the cryptocurrency already showing dramatic highs and lows over the past year. The IMF stressed that sticking by this decision would make it difficult for El Salvador to get a loan from the institution. Moreover, there are also problems with the country's $1 billion Bitcoin-backed bond, given that no investors have bought in yet.
Final Thoughts
Despite many ups and downs, cryptocurrency adoption in 2022 increasing in the world. Wherever some countries like China and India tighten their grip on cryptos, countries like UAE and Singapore are becoming the hub of the crypto industry. Overall, we're seeing different countries approach cryptocurrency regulation and adoption in various ways. It would be prudent to see how global programs and frameworks for managing digital currencies will change in the near future.