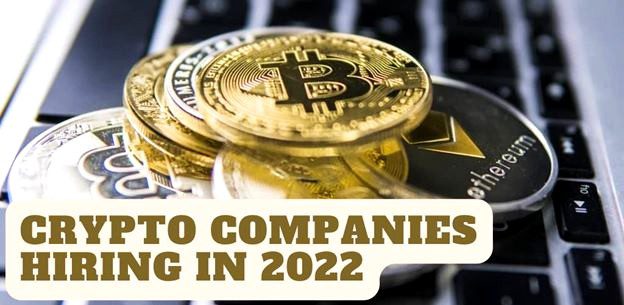 Either the cryptocurrency industry has a stellar public relations team, or the internet-based form of currency is truly making waves across the globe.
The latter explanation seems to hold more water in light of the fact that the value of the cryptocurrency market is on track to reach one trillion dollars by the year 2026. Over the course of the past few years, cryptocurrency has transitioned from a risky investment with a rumored promise to a lucrative opportunity for investors.
What was once synonymous with only Bitcoin has now evolved into a completely different ecosystem of currency, which is growing into thousands of internet currencies.
Crypto is reinventing not just the process of exchanging currency but also the entire investment portfolio because of blockchain technology's ability to decentralize the flow of money and the exchange of it. Because of this, the way our civilization views money, conducts currency transactions, and invests for the purpose of achieving long-term financial gains is changing as a direct result of the rise of internet currencies.
Bitcoin was the first cryptocurrency, and since its meteoric rise to success, the number of cryptocurrency companies has multiplied at a dizzying rate.
Here are a few promising companies that are hiring in 2022.
1. FOLD
Fold is the most efficient way to recoup some of the Bitcoins you spend on your various daily activities. Customers have the ability to earn bitcoin on their everyday purchases by making use of the Fold Visa debit card or by purchasing gift cards from the Fold Store.
Fold believes that it can usher in the next wave of adoption with on-ramps that are built for everyone else, including spenders, earners, and savers, despite the fact that existing on-ramps are difficult to use, costly, and mainly built for speculators.
As a team that is rapidly expanding and is made up of individuals who are passionate about creating products and services that will bring cryptocurrency closer to your doorstep, Fold recently put out vacancies for the positions of Front End Engineer, QA Technical Analyst, and Senior Back End Engineer.
2. COINBASE
Coinbase is a digital currency wallet and platform that was established in June of 2012. It enables merchants and customers to conduct financial transactions utilizing innovative digital currencies such as Bitcoin, Ethereum, and Litecoin. By establishing a financial system that is accessible to all, Coinbase's mission is to make the world a more innovative, efficient, and equitable place to pursue one's goals. Making digital currency approachable and available to everyone is the first step towards accomplishing this goal. Most lucrative positions available at Coinbase include Project Manager etc.
3. SHIFT MARKETS
Shift Markets is a well-known market leader in the foreign exchange (FX) space. The company was established in 2009. Since then, Shift has evolved into a market maker by offering clientele white-label solutions for cryptocurrencies and forex trading. Companies that are active in the cryptocurrency and forex markets, provide a variety of services and products, including both technological and service-based options.
Shift is a company that operates on a truly global scale thanks to its global network of offices, exchanges, and partners. Shift Markets has built a brand and a track record that is commendable, thanks to their more than ten years of experience in foreign exchange and more than five years of experience managing crypto markets. Positions like Visual Designer, Content Marketing Specialist, and Marketing Data Analyst are available to be grabbed at Shift Markets.
4. INJECTIVE LABS
Injective Labs is a research and innovation company whose primary mission is to develop decentralized financial solutions that are unparalleled in their industry. The members of the Injective Labs team come from backgrounds at top-tier technology companies and schools such as Stanford and Harvard. The company has received funding from industry giants such as Binance and Pantera.
Injective Labs makes valuable contributions to Injective Protocol, a platform that is currently valued at more than one billion dollars and has been referred to as the "DeFi Robinhood" by publications such as TechCrunch.
Recently, positions like Golang/Blockchain manager were filled at Injective Labs and it is speculative that more openings may come up in 2022.
5. FUTURESWAP
The mission at Futureswap is to develop an innovative, open, and transparent financial protocol for the 21st century in order to cause a disruption in the legacy derivatives market, which is currently worth multiple trillions of dollars. For the most part, roles in this organization require individuals who are enthusiastic about democratizing the financial system and developing distributed systems that function effectively at scale.
Futureswap has developed a protocol for traders and yield seekers that is based on Ethereum. This protocol was designed from the beginning to be consumer-based and overseen by the community. Futureswap is a trading platform that enables leveraged trading on a variety of underlying assets using a system that delivers a high level of operational efficiency.
With team members who have worked at companies such as Google, Kraken, Patreon, and Notion, as well as backgrounds in Blockchain, Finance, and Product, Futureswap may have a variety of roles that are open and looking to be filled. The roles of Senior Frontend Engineer, Software Engineer, and Content Writer are examples of such roles.
6. GEMINI
Customers are able to buy, sell, and store digital assets such as Bitcoin, Bitcoin Cash, Ether, Zcash, and Litecoin through Gemini, which is an exchange for digital assets as well as a custodian for digital assets.
As a New York trust company, Gemini is subject to the capital reserve requirements, cybersecurity requirements, and banking compliance standards that have been established by the New York Department of Financial Services and the New York Banking Law. Gemini is also subject to the regulations regarding cybersecurity requirements that have been established.
Cameron Winklevoss and his brother Tyler Winklevoss established Gemini in the year 2014.
Application Security Engineer and Lead Software Engineer are examples of roles recently opened at Gemini and with the commendable growth of the company; they definitely wouldn't be the last.
7. UNSTOPPABLE DOMAINS
Unstoppable Domains is creating domain names that are powered by blockchain technology in order to facilitate the transition of the entire globe to a decentralized internet. These domains give users the ability to create decentralized websites, simplify bitcoin payments, replace crypto addresses with names that are readable by humans, and much more.
They are creating a product that will transform bitcoin and will determine the future of the internet that is free by selling these domains directly to users for a one-time price.
CRYPTO COMPANIES AND THE USE OF REMOTE HIRING
The many responses that firms have taken in response to the bear market are illustrated by crypto companies who are looking to speed up their employment processes.
While there are crypto companies that have admitted to growing too quickly in a manner that was not sustainable in a volatile market, there are other crypto companies that are ramping up the amount of talent within their institution in order to better position themselves in an industry that is keenly contested.
Also, many workers continue to look for work for bitcoin. Despite the instability of the market, there are still a lot of vacancies. Platforms with crypto jobs continue to fill with vacancies and resumes of those interested in such cryptocurrency earnings.
The future of work is currently being re-invented, and HR professionals all over the world have recognized the relevance of exploiting remote hiring to adapt to evolving client and business requirements.
Jobs that can be done remotely are here to stay and will contribute to the widespread adoption of hybrid work models across industries, particularly the tech-inclined crypto and blockchain sectors.
BOTTOM LINE
Most people who think of a career in cryptocurrency, picture positions that require abilities in either blockchain development or trading. However, there are still cryptocurrency jobs available that do not require specialized technical and financial knowledge and the number of non-technical crypto careers is growing rapidly.
For those seeking employment in the cryptocurrency and blockchain industries, it is no longer necessary to have exclusively technical skills. Those who are interested in cryptocurrencies now have a multitude of options to pursue lucrative careers as these fields continue to develop. The jobs described above are just some of the highest-paying options available in their respective industries.