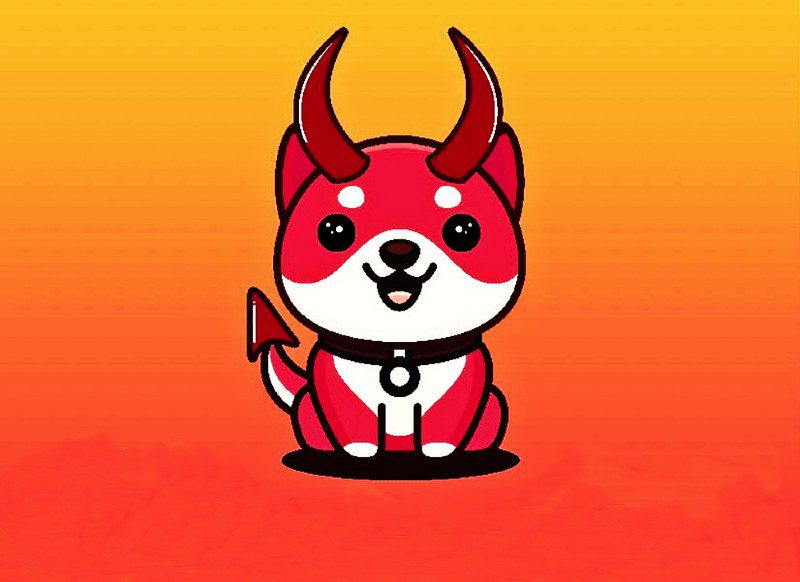 Can Baby Doge Coin hit $0.01: Baby Doge Coin had big initial success, as its price rose by over 1,000% in about two weeks. According to Digital Coin Price, a website that uses mathematical algorithms to forecast the future of cryptocurrencies, Baby Doge Coin will rise in price in both the near and long terms.
What is Baby Doge Coin?
Launched in June 2021 Baby Dogecoin is a relatively new cryptocurrency, but it has already captured the attention of many investors.
There are several negative views about this token, but statistics show that Baby Doge will continue to thrive in the long run.
Since Baby Doge Coin is so new and is getting quite a bit of attention, this might seem like the right time to buy. But before you do, there's a lot you should know about it.
Things to know about Baby Doge Coin
Baby Doge Community: One of the key strengths of Doge based coins is its die-hard community. Baby Doge is a completely decentralized cryptocurrency that belongs to its cheerful, enthusiastic community.
Instant Rewards: For each transaction in the Baby Doge network (buy or sell), 5% of the amount is disbursed to existing holders (HODLers). That means you earn more $Baby Doge just by holding it in your wallet. Watch as your Baby Doge develops day by day.
Locked LP: The order book is fully liquid. 5% of trade fees are paid as liquidity contributions. It reduces price volatility and raises the floor price over time.
Baby Doge Grows: Baby Dogecoin is a deflationary cryptocurrency that seeks to get rarer over time. All Dogecoin owners will receive more Baby Doge as long as they keep their coins in their wallets, which are automatically sent to them by the software.
The Musk Factor on Baby Doge Crypto
The first recorded price of Baby Doge Coin was $0.000000000175 when it was first listed in the market in June 2021 according to Coinmarketcap data. A month later, Tesla CEO and SpaceX co-founder Elon Musk tweeted about Baby Doge resulting in a price surge of about 180%.
Baby Doge, doo, doo, doo, doo, doo,
Baby Doge, doo, doo, doo, doo, doo,
Baby Doge, doo, doo, doo, doo, doo,
Baby Doge

— Elon Musk (@elonmusk) July 1, 2021

Baby Doge market volume has seen a huge jump following tweets and the community is also very close to hitting 100k members. However, one more tweet related to Baby Doge could help this project to enter into the top 300 lists in the market cap.
Baby doge is likely to follow the same path as Shiba Inu Coin, where tokens are possibly listed on a top centralized exchange like Binance and Coinbase pro. Baby Doge's performance in the bear market is still remarkable and is gaining attention from investors.
Can Baby Doge Coin hit $0.01, 0.1, $1, $10?
Before we step into the main question of "will baby doge reach $0.01, $0.1, $1, or $10?" let us also know that there is a total supply of 420 quadrillion Baby Doge Coins with 295 quadrillions currently circulating — as 125 quadrillions (about 30%) have already been removed with coin burning.
After looking at the total supply of the Baby Doge Coin it's pretty clear enough that it is not possible for Baby Doge Coin to reach $1 or even 1 cent in the next few years. But, there is an option of coin burning that can boost the value of this meme coin.
You can also check Baby Doge Price Prediction 2021, 2022, 2025, 2030 here.