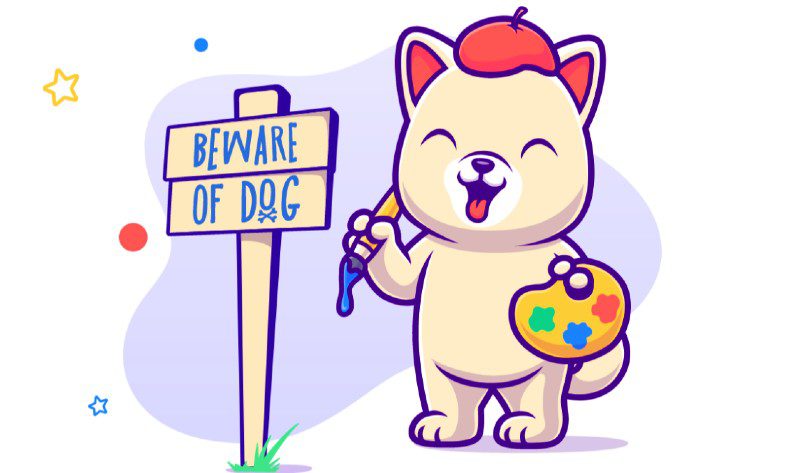 If you're searching where to Buy Kishu Inu Coin? or How to buy Kishu Inu Coin? This guide is for you. We will try to help you out with trading in Kishu Inu Coin.
Launched in April 2021 as a decentralized meme project today Kishu Inu coin is one of the most popular meme coin projects.
As per the official KISHU Coin website, Kishu Inu Coin follows a community-decentralized path. Kishu developers will distribute 100% of the supply of KISHU to its investors.
The Kishu Inu Crypto project had built its own decentralized exchange with the name Kishu Swap. The Kishu swap is a forked version of the most trusted exchange Uniswap. Kishu is taking forward its steps with some big names in the industry.
Where to Buy Kishu Inu Coin?
There are many cryptocurrency exchanges that are offering Kishu Crypto. Some big names are Gate.io and ZT that have been listed Kishu Inu Coin for public trading.
If you wish to buy KISHU Inu Coin, the top exchanges are Gate.io, ZT, Bitrue, Uniswap, OKEx, Bitmart, and BKEx. KISHU Crypto is also available on the Ethereum blockchain networks.
If you have experience buying cryptos with Ethereum blockchain networks like Metamask, you can get KISHU easily. After depositing some Ethereum (ETH) in your Metamask wallet you can swap ETH with KISHU.
MetaMask is a third-party ERC20 (Ethereum) browser wallet that is currently the best mode to buy KISHU. If you want to know that how to buy cryptos on Metamask this guide is for you How to Buy Cryptos with Metamask?.
Get Kishu Inu Coin with Kishu Swap
KISHU Swap is the official decentralized exchange (DEX) of the KISHU community. The KISHU Swap enables its holders to swap independently among each other any ERC20 token for another one.
Kishu swap has the backing of one of the most popular decentralized exchanges Uniswap, the safest and most trusted DEX in the world.
There are strong possibilities that very soon many more crypto trading platforms can list KISHU crypto for trading. However, if you want more benefits you need to make sure to buy on the dip.
What makes Kishu Coin Unique?
Instant rewards for Kishu token holders will be the key factor of the project. Every Kishu transaction charge 2% for buying or selling the token. The Kishu team has a plan to distribute this token to the existing token holders.
In technical terms, this concept is famous as automatic yield farming. In this system, users just need to hold tokens in their wallets for that they will get the reward with tokens.
As per the recent news, the Kishu project is about to launch its own NFT marketplace and a wallet tracker feature. In the upcoming months, they have also a plan to launch a merchandise store in some cities.
If you are interested to know about the Kishu Inu Coin price predictions year by year you can visit Kishu Inu Coin Price Prediction 2021, 2022, 2025, 2030.