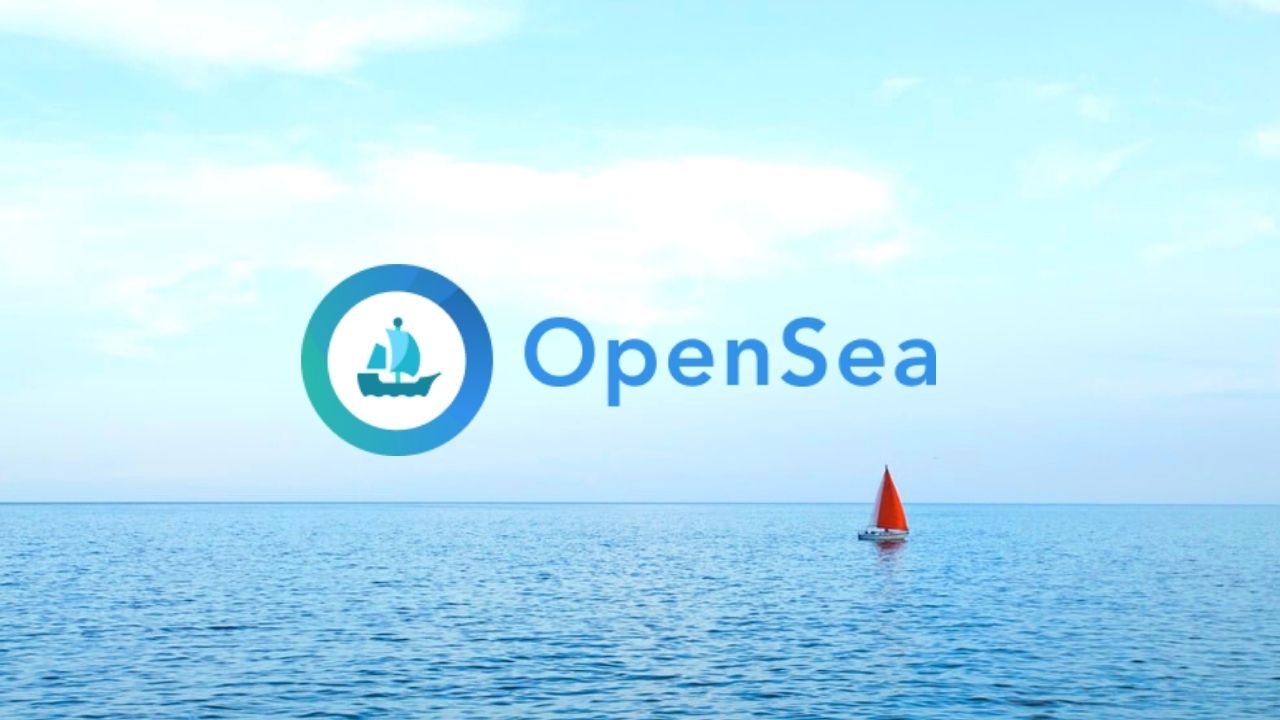 You may ask what is OpenSea or how OpenSea works? Here is your OpenSea guide that will help you to understand the mechanism of the one of most popular non-fungible tokens marketplaces.
What is Opensea?
OpenSea lets users buy and sell NFTs on the secondary marketplace and also create their own NFT collections to sell on the primary marketplace. Open Sea marketplace is easy to navigate, with a filter feature to help you find the NFTs you need.
In the NFTs world, Open Sea is the first and probably largest NFTs marketplace that is based out of the USA. The official website of the marketplace is Opensea.io and it uses the cryptocurrency Ether. Open Sea records all the transactions on the Ethereum blockchain.
According to OpenSea, it is open to all. Anyone in the world can create and sell an NFT without approval from any central authority. This is one of the key differentiators when comparing OpenSea to curated NFT platforms like SuperRare and Nifty Gateway.
How to Use OpenSea? (Step by Step guide)
To use OpenSea or any NFT marketplace, you will need a wallet like Metamask. OpenSea supports many wallets, but the most common one is Metamask for desktop and Coinbase for mobile. Metamask is popular wallet for NFTs purchase because it's support the most of NFTs marketplaces.
After setting up a wallet you need to purchase Ethereum (ETH) to your wallet. Once your wallet starts to work, you can create an account on the OpenSea website or its Android/iOS app.
In Open Sea you can find the NFT you want to buy and click on its thumbnail image or name. You can also search for it using keywords or filtering by categories like rarity, timestamp, and owner.
Verify the purchase before clicking Buy and Pay. You only have to do this once; after that, you are automatically redirected. After clicking Buy and Pay, you will be prompted with a form where you enter your payment details. Pay close attention to the NFT token address and the amount of ETH you will be charged.
Verify the transaction by entering your private key or Secret Phrase Key and clicking Submit. After all of this, Open Sea will show your purchased NFTs on your dashboard.
Is Open Sea Safe?
OpenSea remains one of the biggest decentralized NFT marketplaces in the blockchain world. It's worth using for anyone who wants to buy or sell NFT tokens. Just make sure you know what you're doing and double-check your transactions to avoid scams.
Make sure that never share your secret phrase key with anyone who is claiming to be an Open Sea official or any specialist. There are many money-making systems that are rising, which makes new ones fascinating and ripe for scams. Also, NFT's are probably here to stay, so learning about them is only going to help you.
NFTs are the latest application of blockchain technology, and Open Sea has become the most popular platform for NFT enthusiasts, collectors, and artists around the world. So, these are also the scammers but it depends on you how you tackle the risks.
If you want to know how to invest in NFTs, read here How to Invest in NFT Tokens?