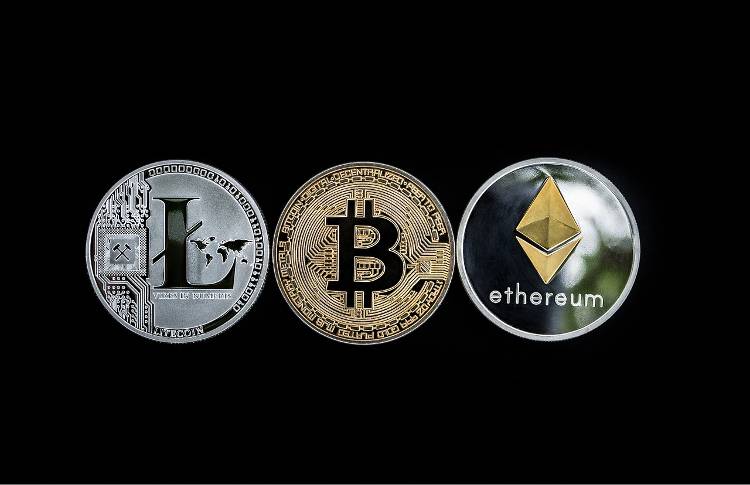 "The Breaking Point" can emphasize the radical turn in the economy or finances of some market; they can be simply behaviors, bonds, ways of thinking, habits, and performance levels in various aspects of life. If you are looking for a safe and trusted platform to use in trading Bitcoin, check out this platform.
It all depends on the approach used to give this term.
Every time Bitcoin goes up or down, someone wonders, 'How far will the price of the cryptocurrency go?' The truth is that no one knows; Bitcoin is one of the many crypto assets in a market that is increasingly generating more speculation.
Bitcoin price drop
traders and market experts have seen blockchain-based technology as a revolutionary method of trading security, but the delays, so to speak, in data processing raise some questions.
The fall in the price of cryptocurrencies is not due to a single factor; it is the convergence of various factors that cause their value to decrease; it is there where it is usually assumed that when the price falls, it is because they have reached a maximum historical and everyone wants to sell their crypto assets.
The ups and downs of Bitcoin are indescribable.
The most significant bullish movements that BITCOIN has had are due to rumors on social networks by investors who have tremendous power to influence the actions of the cryptocurrency market due to how vulnerable and volatile they are.
In January 2021, bitcoin began its bullish streak without stopping until March, going from $34,000 to almost $59,000. So it was since 2020 closed with great opinions from great experts and billionaires on Wall Street.
The bullish trend continued through the first months of 2021, exposing more institutional players to Bitcoin, such as PayPal and Fidelity, which made moves in the cryptocurrency, while companies such as Square and MicroStrategy introduced the currency to their store's balances.
Between April and June 2021, bitcoin plummeted from $64,000 to less than $30,000. This rupture was attributed to China's decision to cancel and prohibit any financial operation with cryptocurrencies after considering itself one of the countries with the highest market exploitation.
Also contributing to this collapse were statements by Tesla executive Elon Musk stating that the US electric car manufacturer would no longer accept bitcoins from customers to sell their vehicles.
As can be seen, the fall of cryptocurrencies is mainly attributed to rumors around them that make their followers withdraw their digital assets.
Speculative markets and shareholders
Shareholders should be removed from global speculative markets, concerned that a receding tide of central bank stimulus could spell trouble, putting Bitcoin and the crypto universe at this potential risk.
Although for Bitcoin, in general, there is "nothing to worry about at this point" because the outlook for the digital currency is still "above" US $50,000.
In 2021, bitcoin moved on a large scale along with unsafe assets and US stocks.
While the breakout may represent a breakout for many people or view from an opposite point of view, since the time Bitcoin was created, all the flights that have happened only point to global upside and profit.
Conclusion
Although it is such a volatile market and from a vulnerable point of view, more and more people are betting on this type of investment.
There have been extremely high breakout points strong enough to scare off any investor. Even so, the reality is that Bitcoin will only stop appreciating once it reaches its expected peak.
The limit of Bitcoins that will be issued is getting closer and closer, indicating that its price can not only exceed 100% of its value but reach up to five times its value.