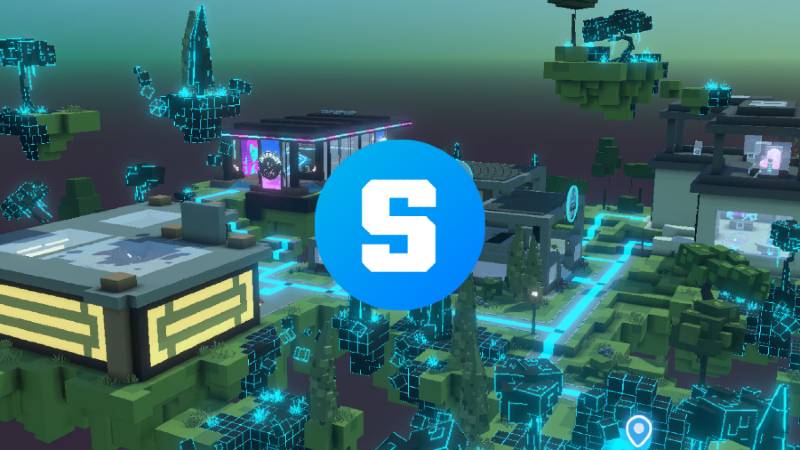 If you're asking how to buy The Sandbox Coin? or Where to buy The Sandbox Coin? This article can be helpful for you. Here we will try to explain all possible modes with that help you can add the SAND Coin into your portfolio.
If you're in the crypto domain, am sure you have heard about The Sandbox (SAND) Coin. The SAND is today one of the most popular crypto coins in the Metaverse and NFTs category. The Sandbox is also famous as a fully decentralized virtual world.
The Sandbox also takes pride to have its own virtual universe where participants can purchase, build, govern, earn and own digital items using SAND token. The SAND holders have voting power on internal decisions and improvements proposals of the Sandbox ecosystem.
How to buy The Sandbox Coin?
The SAND token has also given great returns to its investors in 2021. Since the rise, The Sandbox Token has been listed on leading trading platforms for public trading.
If you're in the USA or Europe you can find The Sandbox coin easily on premium trading platforms except for Coinbase. Unfortunately, Coinbase hasn't listed the SAND coin yet.
The Sandbox is available on a large number of centralized exchanges such as Binance, Kraken, Crypto.com, WazirX, KuCoin, Huobi Global, BitBns, and FTX, as well as on the decentralized exchanges like Uniswap.
However, if you're using Metamask wallet, you can also get The Sandbox coin by swapping it from Ethereum. This method can be costly because you need to pay gas fees on Metamask that can be slightly higher.
What makes The Sandbox Token unique?
The Sandbox is an ERC-20 token that is based on the Ethereum (ETH) network. The Sandbox looks like a good investment because it has been applied blockchain technology to the massive global market that is the gaming industry successfully.
While other projects are still attempting to apply blockchain to gaming The Sandbox has been made it in the past. The Sandbox might be the first to actually succeed at it, due to its 100% focus on full decentralization. While the other projects only use blockchain to store in-game assets.
The Sandbox aims to create a completely decentralized gaming environment in which the users have a final say in everything. Since The Sandbox environment is fully controlled by the users, it is able to expand and evolve organically at a very fast rate compared to centralized gaming environments.
The SAND token is not only an in-game currency but also a governance asset. The Sandbox allows people to make important decisions regarding the development of the project itself. This is the reason many blockchain investors agree that The Sandbox is a good investment.