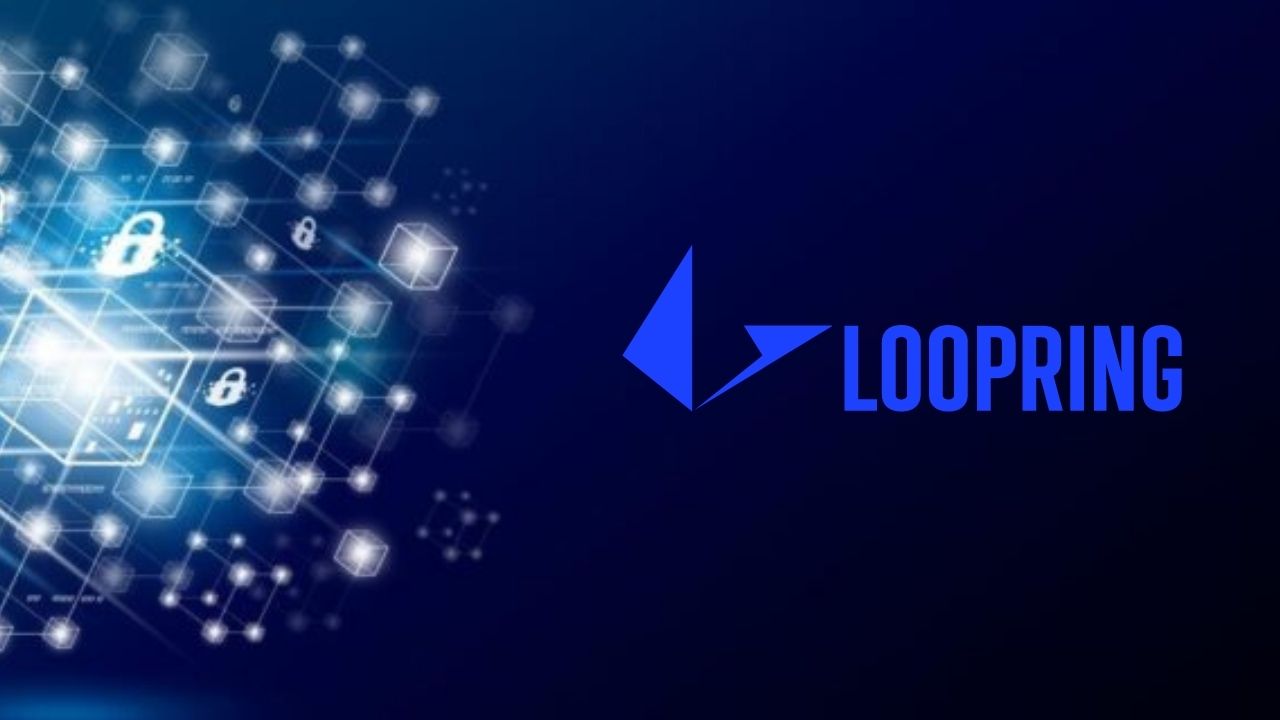 Can Loopring Crypto Hit $10, $100, $1000?
Undoubtedly, Cryptocurrencies are among the most profitable but also the riskiest assets available in the financial world of today. And while the return on investment here vastly exceeds the ROI associated with stocks, Forex, and precious metals, the violent price fluctuations often result in corrections that often exceed 30% to the downside, even during bullish cycles.
Therefore, holding Loopring or other cryptocurrencies in one's portfolio could turn into an emotional roller coaster ride for which an investor must be mentally prepare.
Transparency and security are some of the hallmarks of Loopring according to the developing team. LRC cryptocurrency is touted as a truly decentralized protocol that skips the need for custodial or central exchanges.
What is Loopring?
Loopring is a smart contract protocol built on Ethereum's blockchain. A smart contract is just code that's uploaded to the blockchain.
What makes smart contracts unique is their ability to hold funds in escrow without using a centralized 3rd party. Ethereum developers have made smart contracts for insurance claims, decentralized exchanges, and supply chains.
Loopring's protocol lessens transaction costs associated with trading on decentralized exchanges. This is done through a technical process Zero-Knowledge rollups (ZK-rollups).
ZK-rollups use a smart contract on Ethereum to hold the funds of the exchange, but compute trades on Loopring's sidechain. These trades on Loopring's DEX are valid through zero-knowledge proofs.
Loopring Token (LRC)
The Loopring token is a necessary part of the Loopring network that works as transaction fees as well as staking.
Staking puts your LRC tokens into a smart contract which earns you interest and discounts your trading fees. LRC tokens also are necessary to make an exchange on the Loopring platform, allowing anyone with the funds to start their own crypto exchange and profit from trading fees.
Loopring token had its initial coin offering (ICO) in August 2017, raising $45 million in Ethereum tokens. Through the crypto bear market of 2019, LRC depreciated to a low of fewer than 3 cents per token. Today, Loopring is trading more than 200% times over its ICO price, at $3 per token.
Can Loopring Crypto Hit $10?
According to most crypto traders and Reddit crypto enthusiasts, Loopring can touch the $10 mark soon, maybe at the end of 2021 or starting months of 2022.
Can Loopring Crypto Hit $100?
As of 14th November 2021, The price of Loopring has risen by 149.75%. The price increased by 11.03% in the last 24 hours, with such performance the Loopring price can reach $100 in 2022.
Can Loopring Crypto Hit $1000?
If Loopring price increases by 100% by every week it might even reach $1000 USD by the end of 2022. But, as you all are well aware of the volatility of the crypto market no one can claim the price prediction of any cryptocurrency with 100% accuracy.
For year to year Loopring price forecast, visit here Loopring Price Prediction 2022, 2023, 2025, 2030
Loopring Price Current Data
At the time of writing, the live Loopring price today is $3.02 USD with a 24-hour trading volume of $2,094,494,714 USD. Loopring is up 1.42% in the last 24 hours.
The current CoinMarketCap ranking is #49, with a live market cap of $4,006,985,554 USD. It has a circulating supply of 1,328,253,790 LRC coins and a max. supply of 1,374,513,896 LRC coins.
How to Buy Loopring (LRC)
You need to sign up on a cryptocurrency exchange that supports LRC tokens. As you're now aware, there are 2 main types of cryptocurrency exchanges: centralized exchanges (CEX) and decentralized exchanges (DEX).
The most popular cryptocurrency exchanges that support LRC tokens are Binance & Coinbase. Alternatively, you can use a decentralized exchange on Ethereum to buy Loopring.
Mobile apps like Argent let you directly interact with DEXes from its mobile app which is among the easiest ways to use decentralized exchanges. Other popular DEXes that you can use with Ethereum wallets include Uniswap, Sushiswap, and Curve finance.
If you would like to know other exchanges to buy Loopring, the top cryptocurrency exchanges for trading in Loopring stock are currently Coinbase, Binance, Mandala Exchange, OKEx, CoinTiger, WazirX, Bitbns, and FTX.