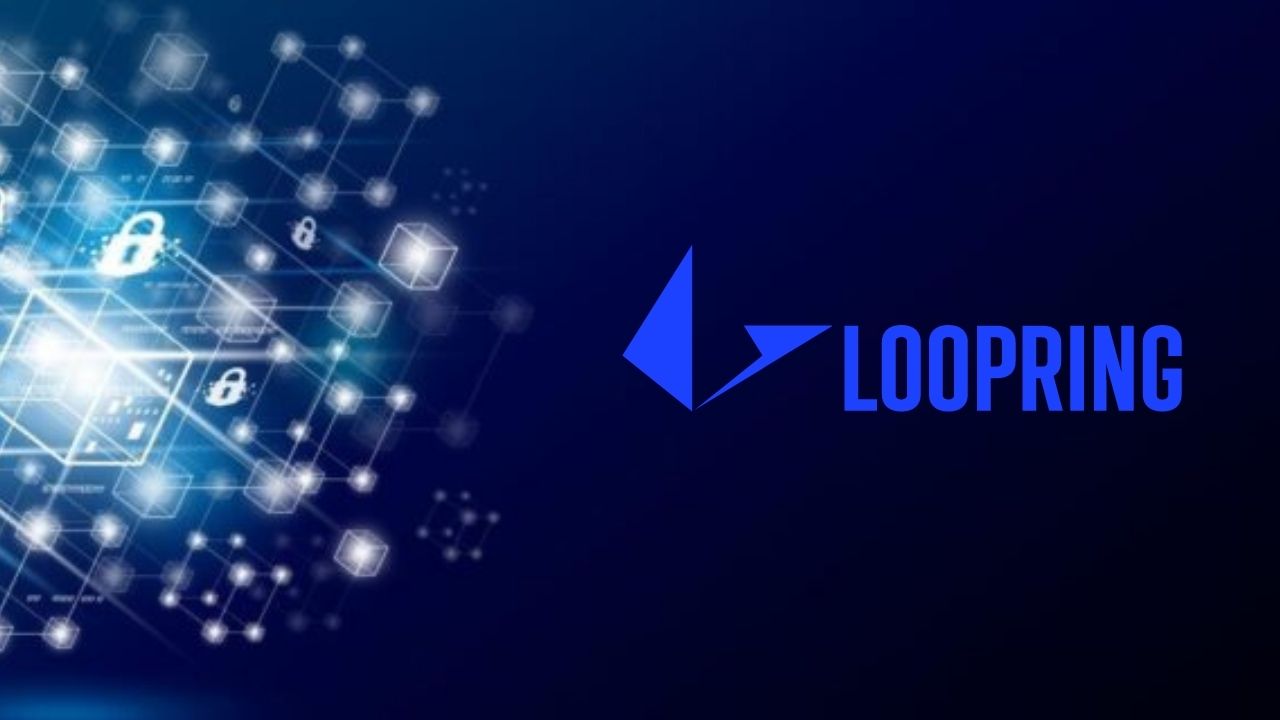 Loopring (LRC) token is a popular altcoin in the market. If you're finding the technical analysis of the Loopring coin or asking Can Loopring (LRC) hit $10? or Where will be Loopring in the next 5 years, this Loopring price analysis can be helpful for you.
What is Loopring (LRC)?
Loopring is a smart contract protocol built on Ethereum's blockchain. A smart contract is just code that's uploaded to the blockchain. What makes smart contracts unique is their ability to hold funds in escrow without using a centralized 3rd party.
Ethereum developers have made smart contracts for insurance claims, decentralized exchanges, and supply chains. Loopring's protocol lessens transaction costs associated with trading on decentralized exchanges. Looprings' technical process Zero-Knowledge rollups (ZK-rollups) makes it possible.
ZK-rollups use a smart contract on Ethereum to hold the funds of the exchange but compute trades on Loopring's sidechain. These trades on Loopring's DEX are valid through zero-knowledge proofs.
Loopring Token (LRC)
The Loopring token is a necessary part of the Loopring network that works as transaction fees as well as staking. Staking puts your LRC tokens into a smart contract which earns you interest and discounts your trading fees.
LRC tokens also are necessary to make an exchange on the Loopring platform, allowing anyone with the funds to start their own crypto exchange and profit from trading fees.
Loopring token had its initial coin offering (ICO) in August 2017, raising $45 million in Ethereum tokens. Through the crypto bear market of 2019, LRC depreciated to a low of fewer than 3 cents per token. Today, Loopring is trading more than 200% times over its ICO price, at $3 per token.
Can Loopring (LRC) Crypto Hit $10?
According to most crypto traders and Reddit crypto enthusiasts, Loopring can touch the $10 mark in the next 2 or 3 years. However, no one can predict 100% accurately the price of any crypto. But as we have seen the performance of Loopring in the 2021 bull rally, LRC looks strong in the long term.
As per our price analysis, there is no signal that Loopring will hit $10 very soon. But in the upcoming years, the Loopring crypto can reach the $10 target as it is now considered a trending project in the market. As per our long-term price forecast, the Loopring token may hit the target of $10 in 2030.
Can Loopring (LRC) Hit $100?
As of 14th November 2021, The price of Loopring has risen by 149.75%. The price increased by more than 400% only in 2021. With such performance, the Loopring was showing the potential that can hit $100 if there is a great bull run but now the situation is changed.
The Loopring (LRC) token will hardly hit the target of $100 with its current performance. As you all are well aware of the volatility of the crypto market no one can claim the price prediction of any cryptocurrency with 100% accuracy. As we can say that if the Loopring price increase but it will hardly touch such a target.
Is Loopring (LRC) a good investment in the Long Term?
As we can see that there is a higher chance that the price of Loopring can hit $10 in the next few years. But no one can claim about any crypto is good in the long term. We can say that you can go with Loopring Coin if you have long-term plans. The future of Loopring Coin looks good but the future of the crypto is still uncertain.
With more adoption and partnerships between other important blockchain networks, the price of Loopring may skyrocket in the upcoming years. However, you must do risk management before making any investment decision in Loopring or any other crypto. As all cryptos are extremely volatile and can change their price direction at any time.
Conclusion
Transparency and security are some of the hallmarks of Loopring according to the Loopring team. LRC crypto is a truly decentralized protocol that skips the need for custodial or centralized crypto exchanges.
However, Digital Assets are today the most profitable but also the riskiest assets available in the financial world. Return on investment here vastly exceeds the ROI as compared to stocks, Forex, or metals. Speedy price fluctuations are normal in the crypto market.
Sometimes Cryptos can be in the sky, and in the next minute, they can be on the ground. Therefore, holding Loopring or other cryptos in one's portfolio could turn into a financial roller coaster ride for which an investor must be mentally strong.