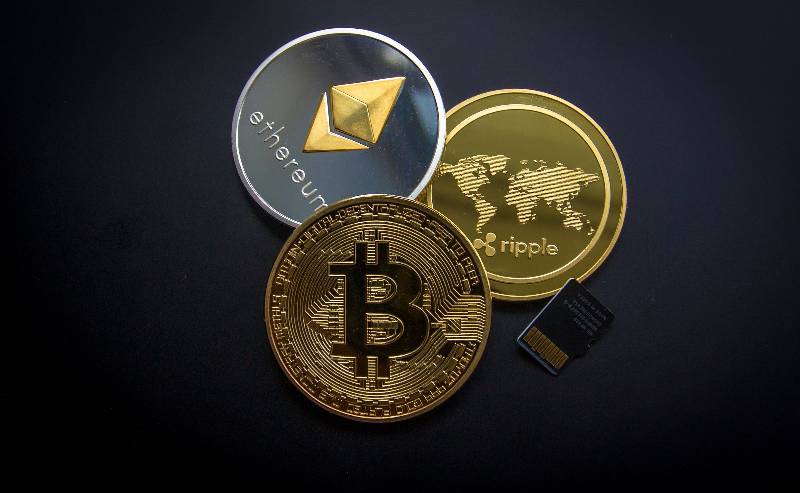 Bitcoin and other cryptocurrencies have become so popular that they are used in almost all areas of activity. Coins allow you to pay for goods, services, entertainment, and much more. Online casino game providers also do not stand aside and offer various crypto games.
This is due to the wide use of this coin and the anonymity and security of payments. The ecosystem of mobile games for crypto is actively expanding. More and more new games allow players to play and earn with pleasure.
We'd like to offer you to get acquainted with the best mobile crypto games in which you can earn crypto.
Aztec Magic Bonanza
One of the most popular games among mobile game lovers is slots online with bitcoin. After all, such software allows you to have a pleasant time without having active brain activity. Just press the button and hope for a miracle. Such a demand for slots is pushing providers to create more and more new games.
Fans of mobile games on the crypto will appreciate the Aztec Magic Bonanza slot by BGaming. It is developed according to HTML5 technology, so it loads quickly and works stably even on weak devices. You can play Aztec Magic Bonanza with USDT, BTC, and other popular cryptocurrencies. RTP – 96%.
Slot features:
Various bonus games. For example, players can count on free spins. They are awarded if the Scatter symbol appears on the playing field. The number of free spins will depend on the number of these elements.
The player must land from 8 to 12 identical symbols in one spin to win. Even if there are more than 12, the maximum size will be considered 12.
The maximum win is x10200. You can knock it out in the bonus game. It drops out automatically or after purchase.
You can increase the chance of winning this mode if you increase the bet by 25%.
Farmers World
This game is perfect for fans of the topic of the countryside. The gameplay of the game is quite simple but, at the same time, enjoyable. The user must grow various living creatures, acquire new land, harvest, and fight with neighboring farmers. The game is quite well-detailed. There are hints and detailed descriptions.
Excalibur Publishing developed the game. It is worth noting that this crypto game is one of the first to use blockchain technology.
Users can fight other farmers as their crop grows. It is also possible to perform specific tasks for which coins will be awarded. You can find the game on Steam. It is paid, so you need to pay to gain access. An IOS version is expected soon.
Axie Infinity
This game was developed in the Philippines and has already changed many people's lives. The software lets users receive Axie Infinity Shards (AXS) and Smooth Love Potions (SLP) tokens. This asset can be withdrawn and exchanged. Monsters, as well as assets, can be traded in the Axie Infinity universe.
Earning an asset is carried out in the form of battles. Millions of users worldwide are actively playing this game to make extra money. In a triumphant win, the user will be credited with the body parts of animals, birds, and so on. Then they can be exchanged for a coin. The game is available for IOS and Android.
Calvaria
Players who do not like dynamic PVP can pay attention to this crypto card game. Upon registration, users will be given unique cards, each representing a specific NFT warrior with their abilities. The first will be weak. Collecting as many cards as possible during the battle is necessary to defeat the player. After winning, the player will be credited with the RIA token.
The received tokens can be exchanged for character upgrades, card upgrades, or withdrawals to your cryptocurrency wallet. After that, the asset can be exchanged on exchangers or exchanges. The game is available from a mobile device or computer of any platform on the site.
Mobox
The MOBOX is another play2earn ecosystem where players can earn generous rewards for their participation. MOBOX has several games. Among them: are MOMO Farmer, Token master, Trade Action, and so on. Everything necessary is successfully combined in the ecosystem: gaming mechanisms, NFT and DeFi. Therefore, players can not just play but create strategies to receive NFTs.
Silks
For lovers of racing and horses, the Silks blockchain game was developed in 2022. Users need to participate in races and complete various tasks to collect new tokens. Received NFTs can be exchanged between players and put up for sale. Income from existing assets goes to Ethereum. You can play Silks crypto games on IOS or Android.
The main element that displays the user is the avatar. They differ in their characteristics. You cannot earn and receive a horse if there is no avatar. At the Silks Avatars sale, 65% of the avatars have already been sold.