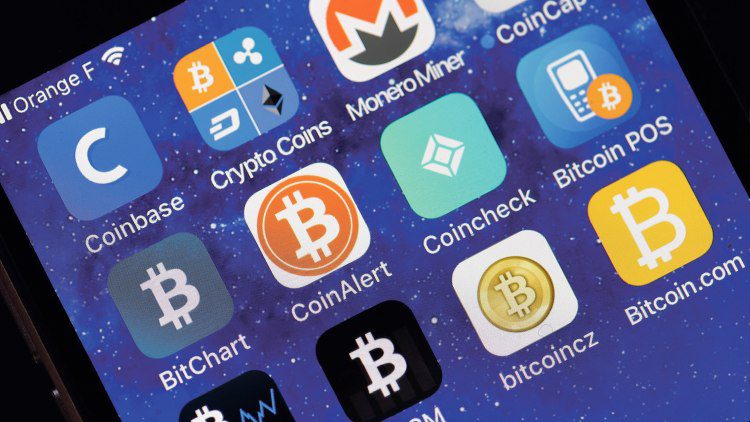 Best App for Crypto Trading: The cryptocurrency trend is rising day by day. Understanding cryptocurrencies alone can be a huge task, and if you're new to crypto trading, finding the right platform to buy and sell popular assets like Bitcoin, Ethereum, and Litecoin can be another challenge.
It's never been easier to get started investing in cryptocurrency. Cryptocurrencies are the new frontier of finance, but it's important to remember that the realm of cryptocurrency is also very volatile. Many cryptocurrencies are decentralized by nature, giving them a shot at becoming a true "people's currency".
Remember to only invest what you're prepared to lose and diversify your portfolio if you're planning to buy and sell cryptocurrency.
We researched several crypto trading apps to find the best apps for cryptocurrency availability, low fees, asset/account security, user interfaces, and mobile access. We also explored whether exchanges offered services both for individuals and institutions, and we paid close attention to other account options like margin trading, staking rewards, and Stablecoin support.
How to finalize the best app for crypto trading?
The things you need to check while choosing the best app for crypto trading:
First, you need to decide whether you want to trade cryptocurrency or hold them for the long-term (investment). If you trade then the cryptocurrency app requirement will be different from the apps required by the investors. If you are holding the coins in an app, then the security of the app is a big concern. You need to select such an app that has the highest level of security.
The second thing is you need to check the number of cryptocurrencies available for trading and investments. You can notice that there are huge differences in cryptocurrencies availability among all apps.
Third, you need to keep in mind the rate differences during buying and selling. There are many crypto trading apps that make huge differences during buy and sell price and you just lose your money even when you saw huge benefits in your wallet.
Finally, you need to check the fee involved in crypto trading in the app. Whether the app charges any fee for deposit, withdrawal, trading or not, and if yes, then the amount.
Best App for Crypto Trading
Let us have a detailed analysis of the apps & know the best app for crypto trading that suits you to invest in cryptocurrency.
1. Coinbase App
Let us start with an app that is for beginners. Coinbase is the perfect app for the newbies in the crypto-arena. It allows you to trade hundreds of cryptocurrencies and the user interface is great to use.
The account opening process is quite simple and you can start with your pan card and government-issued ID.
This app allows you to deposit fiat currency which is a great feature. However, if you want to trade directly with your debit card then it may cost you 3.99% of the trading amount which is quite high. The trading fee is 1.5% and the safety measures of this app are top-notch.
2. eToro
This cryptocurrency app is best for all kinds of traders and investors in the cryptocurrency space. It charges no commission for buying or trading cryptocurrencies.
There is no charge for depositing money with a debit or credit card as well. There is a small fee of 0.5% for conversion of the non-USD currencies.
The platform has great security measures with a proper KYC registration process. It provides leverage to the CFD traders at a ratio of 1:2.
This means that if you are having a deposit of $100 then you can trade CFDs of $200.
This app also has a copy trading feature where you can copy the trades of the reputed and famous traders and apply the same formulae for your trade.
3. Binance App
This app is one of the most popular cryptocurrency apps in the world. It has the highest trading volumes amongst all the cryptocurrency apps.
The app is super safe to use and has ample crypto assets to trade and invest your money. The charges include a 0.1% trading commission.
The fee for trading perpetual contracts on this app then the charge is 0.02%.
However, if you are depositing money with a debit or credit card, then you need to pay a whopping 3.5% for each transaction or $10 (highest of both).
4. Blockchain
If you are trading cryptocurrency from your smartphone, then the Blockchain wallet app is one of the greatest platforms to use.
It is loaded with features and has more than twenty pairs of cryptocurrencies that you can trade. The app supports more than eighteen languages.
It is having two-factor authentication and also PIN protection for security measures. The app allows payments in Bitcoin as well and you can both receive and send the cryptocurrency.
There are TOR blocking features that make the app attractive. Then there is a simple UI and great support features.
The best part is there are no charges of using this application for trading or investing in cryptocurrencies.
5. Coin Stats
This app is for the ones who want to track the price of cryptocurrencies. Mainly this is for those who are investors as they can create their portfolio in this app and monitor the price changes.
The app allows you to create your portfolio without any hassle. There are more than three thousand cryptocurrencies that you can track on this platform.
Then there is more than hundreds of exchange that you can link with your wallet and create the portfolio and track the market.
There is a free version and also a paid version where the charges are $4.99 per month or $39.99 for a year.
6. NSBroker App
This is regarded as the highly advanced crypto trading app where you can trade the crypto CFDs.
There are multiple cryptocurrencies that you can trade starting from Bitcoin, Ethereum to the less known cryptos as well. The commission is 0.5% and it also offers leverage of a 1:2 ratio.
7. zTrader
If you are someone who just wants to keep an eye on the crypto market without doing any trade or investment, then zTrader is the app for you.
It has more than the top ten crypto exchange access. The app is highly secure and safe to use and also free.
8. Bitcoin Wallet
The Bitcoin wallet app is known for its great user interface. It is having one of the easiest to use, clean interfaces.
The app is loaded with features like a Balance sheet of your investments, real-time rates and prices, and many other features. Another factor that makes this app great is the security feature.
9. CryptoWake
This app offers a lot of information about the crypto world. It works like a lock screen app where the notifications regarding cryptocurrencies keep on pouring.
This is free to use but there is a paid version of $5.99 as well. This is a cryptocurrency price tracking app.
Monero Price Prediction 2021, 2022, 2025, 2030
10. Blockfolio
This financial application is for crypto enthusiasts who want to keep an eye on the crypto prices all the time amidst their other work.
It is completely free to use and there are no hidden charges. You can track more than eight hundred of cryptocurrencies on this application.
Best App for Crypto Trading – Conclusion
To conclude, we can say that there are hundreds of applications that are coming into this booming crypto space. However, choosing the right application for your requirement is a tough task and a crucial one too.
As many things are dependent on the choice of the app like the fees you pay, security, and other things. So, go through each of the apps here and compare the features, fees and then choose the one which suits your requirement the best.
Most exchanges also offer custody and storage options for users looking to safely protect their crypto assets against theft and hacks. But then again, most exchanges aren't solely personal wallet services.
If you want to set up an external wallet with a Bitcoin wallet provider or another storage wallet service, you can do so while maintaining your crypto exchange account. You can simply transfer assets between your exchange account and crypto wallet when necessary.
Floki Coin Price Prediction | Harmony One Price Prediction |Baby Doge Price Prediction